Community:
We are a diverse community group of advocates with a common goal of helping the people of American Samoa fight cancer.  A unique piece of our community is the Fa'a Samoa, the traditional context of our people and way of life.  Instilled in it is the fundamental belief that family and faith come first.  
We are a family of women, men, fathers, mothers, sisters, brothers, sons and daughters who are faithfully dedicated to our mission.  
Unity:
We offer wholistic approaches to helping people with cancer.  The effects of being diagnosed with cancer do not stop with the physical, but extend to the psychosocial, emotional and even financial burden for the patient and their families.  We understand there are limited resources to diagnose and treat cancer on island, so we focus on two priorities to unite our activities.
1) Prevent cancer from occurring; and
2) Aid those who have been affected with cancer.
Strength:
We understand it takes strength and perseverance of our members and staff.  We utilize these to support each other and accomplish our mission.
Partnerships:
As we are dedicated to our mission, we realize that collaboration is vital to success.  It has been through partnerships and working together in the community that we have been successful.  We will continue to use this and our dedication to the community as long as cancer affects the people of American Samoa.
How to join:
Joining the ASCCC is free!  If you are interested in joining our family through support, advocacy, fundraising and volunteering, we would be grateful for your help.  Click here to complete a membership form.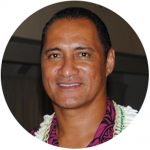 Chairman: Taotasi Mr. Archie Soliai, is the second longest standing board member and served as Vice Chair previously.  Coming from the village of Nu'uuli, he studied Political Science which helped him while serving as a Faipule for his village, where he advocated for legislation such as the Smoke Free Environment Act.  After many years with GHC Reid, he has since joined the team at Starkist.  When not at work or serving in many numerous other civic organizations on island, he likes to read books like The Firm, golf, and spend time with his family.  He feels his biggest strength is communication and tends on using this to "increase cancer awareness and screening so that cancer prevalence is reduced".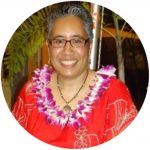 Vice Chairman: Mrs. Nadine Solofa-Taufa'asau, currently works at Neil's Ace Home Center as the store manager for over 15 years.  Her attention to detail, organization, and a Bachelor's Degree in Business Administration from Chaminade University in Honolulu has contributed to her success.  Living in Tafuna, she spends her spare time reading and with her family.  Her favorite quote is "Each new day is a gift from God, how you live it is your gift to Him."  During her time as a board member she would like to ensure that donations raised by the ASCCC are used for the best purposes for the community, increasing awareness of cancer and ways to living a healthier life.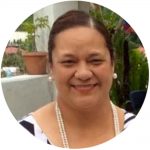 Secretary:  Mrs. Siitia Soliai-Lemusu, lives in the village of Nu'uuli and has been working for the Department of Health for the past ten and a half years.  Her background in community health and clinical services have helped to promote awareness of various projects on island.  She likes to read a good book, such as the Book of Mormon, and do research on the genealogy of her family in her spare time.  Her strong religious ties also attribute to her favorite quote of "While we are free to make our own choices, we cannot choose the consequences of those choices."  She feels that actions speak louder than words and plans on utilizing this as a board member so she can "contribute and advocate the cause in any way."
Treasurer: Mrs. Christinna Lutu-Sanchez, uses her accounting background in operating Longline Services, Inc, and Lalelei for the past 17 years on island.  When she's not working, she likes to spend time with her family in the village of Utulei, reading novels and watching movies of like Jason Bourne.  She also enjoys quotes from Maya Angelou such as: "life is not measured by the number of breaths we take, but by the moments that take our breath away."  During her time as a board member she would like to build a "solid network of friend and families for our American Samoa cancer patients and families."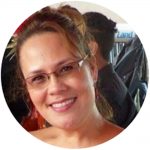 Member: Mrs. Rochelle Reid is one of two longest standing board members.  She returns bringing her experience, guidance, and strong work ethic back to the board of directors.  She has collectively worked for ASG over 8 years and was recently working in Lieutenant Governor Lemanu P. Mauga's Office but now a full time "Mommy" of 3.  During her free time, she likes to travel for family vacations and do volunteer work.  Her favorite movie is Hidden Figures, that showcases the dedication and commitment of three women in the early years of the National Aeronautics and Space Administration.  She brings the same dedication and commitment by continuing to support the ASCCC mission and the help needed to "carry out its work."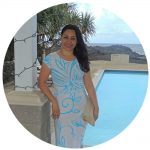 Member: Mrs. Silia Feliciano lives in Ottoville and was a paralegal for a local law firm.  In 2016, her 5-year-old daughter was diagnosed with stage four Rapdomyosarcoma.  A rare type of cancer that forms a tumor in the skeletal muscle cells and is diagnosed in approximately 350 children per year in the United States.  She resigned from her job to take care of her daughter in San Diego who immediately began chemotherapy and radiation for a year.  She gives praise to God as her daughter went from a 20% survival rate to now being in remission.  She has come back to share their story and inspire others, that "cancer isn't a lost battle, the fight goes on and one must never give up."  In her spare time, she continues to educate her daughter to make up for the lost time she had while undergoing cancer treatment, loves to read, and enjoys the quote from Benjamin Franklin "never leave for tomorrow that which you can do today."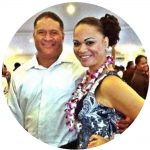 Member: Mr. Tuli Fruean, is from the village of Pago Pago and is currently the General Manager of Airport Operations for Hawaiian Airlines in American Samoa.  A testament to his background in Business Management where he earned his Bachelor's degree from the California State University of Fullerton.  He spends his spare time with his family and tries to play a "lot of golf".  A famous and favorite quote of his is "you must be the change you wish to see in the world" by Ghandi – and this relates to his strength of having compassion for our people and our community, and knowing that it starts at home with a strong family foundation.  As a board member he will help to provide more opportunities for a "quality of life that is beyond their circumstances and life struggles or battles."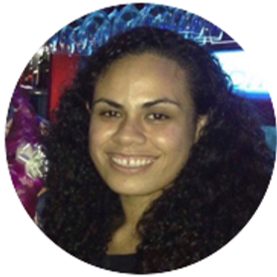 Member: Dr. Jueta McCutchan, comes from the village of Malaeimi.  She works as a clinical psychologist, recently at the Faleomavaega Eni Hunkin Veteran's Affair Clinic and previously at the Department of Human and Social Services for 3 years.  In her leisurely time, she likes hike,  read books by Vikto Frankl like Man's Search for Meaning", and watch movies such as Nell.  During her tenure as a board member she plans to positively contribute to the mission of the ASCCC and increase awareness of risk factors related to cancer.  She plans on using her dedication and commitment for accomplishment as related to her favorite quote by Ritu Ghatourey, "Work hard in silenceLet success by your noise."
Va'a Tofaeono
Mr. Va'a Tofaeono has been with the ASCCC since it officially started in 2004 and is the Special Projects Coordinator and Program Director for the INSPIRE program.  For 12 years he coordinated the successful planning and implementation of the first comprehensive cancer control plan.  This resulted in two exemplary awards for a Pacific Island Jurisdiction by C-Change, a national level organization created by former President George H.W. Bush and First Lady Mrs. Barbara Bush.  As a non-voting member of the board of directors, he manages the daily operation of the coalition and provides overall guidance to all programs of the coalition.  He believes that cancer control in resource limited areas is a complex issue.  Making it important to stay on task and network to achieve the mission of the coalition.  It has been through long term dedication of the board of directors, members, and staff, that have made the coalition successful.    
"The only way to do great work is to love what you do." – Steve Jobs
Luana Yoshikawa-Scanlan
Mrs. Luana Yoshikawa-Scanlan has been member and active volunteer since 2006.  During that time, she provided short term contract work for various projects that were funded by small foundations and organizations.  Currently she is the lead consultant of the Tautai Lavea'i technical assistance grant to manage the 12-year-old cancer patient stipend program and offers guidance and oversight of the INSPIRE program as Co-Principal Investigator.  Thanks to her 15+ years of community work in both cancer and animal control, she has knowledge of project development, management and implementation skills.  She also understands the psychological and emotional sides of the cancer experience, that give her the determination to accomplish our mission. 
"The assumption that animals are without rights and the illusion that our treatment of them has no moral significance is a positively outrageous example of Western crudity and barbarity. Universal compassion is the only guarantee of morality." ― Arthur Schopenhauer, The Basis of Morality
Marilyn Ho Ching
Ms. Marilyn Ho Ching has been with the coalition for the past four years.  The first two as a volunteer and the last two as the Racial and Ethnic Approaches to Community Health (REACH) Local Project Assistant.  During that time, she has been instrumental in working with both the Diocese of Samoa – Pago Pago and the Congregational Christian Churches of American Samoa (CCCAS) to develop organizational policies to eliminate tobacco use on church grounds and supporting health beverages at church sponsored functions.  Her experience in volunteering and collaborating has also been helpful in fundraising for the coalition, as she has lead the coordination of the "Swing into Action" annual golf tournament to raise funds for the stipend program. 
"Surround yourself with people who will only lift you higher" – Oprah Winfrey
Salote Aoelua-Fanene
Mrs. Salote Aoelua-Fanene has been with the ASCCC since October of 2016 as the Community Liaison for the INSPIRE Program.  Her roles include developing and implementing a media plan, establishing productive relationship within the community and to help coordinate activities and events.  She has a strong dedication to provide compassionate service to ensure proper communication with patients and/or their families who are seeking information on cancer.  This, and her ability to work in a team environment, is further evident in her establishment of a successful summer reading program to promote health literacy for youth in 2017. 
"O le ala I le pule o le tautua….. The path to leadership is through service." – Anonymous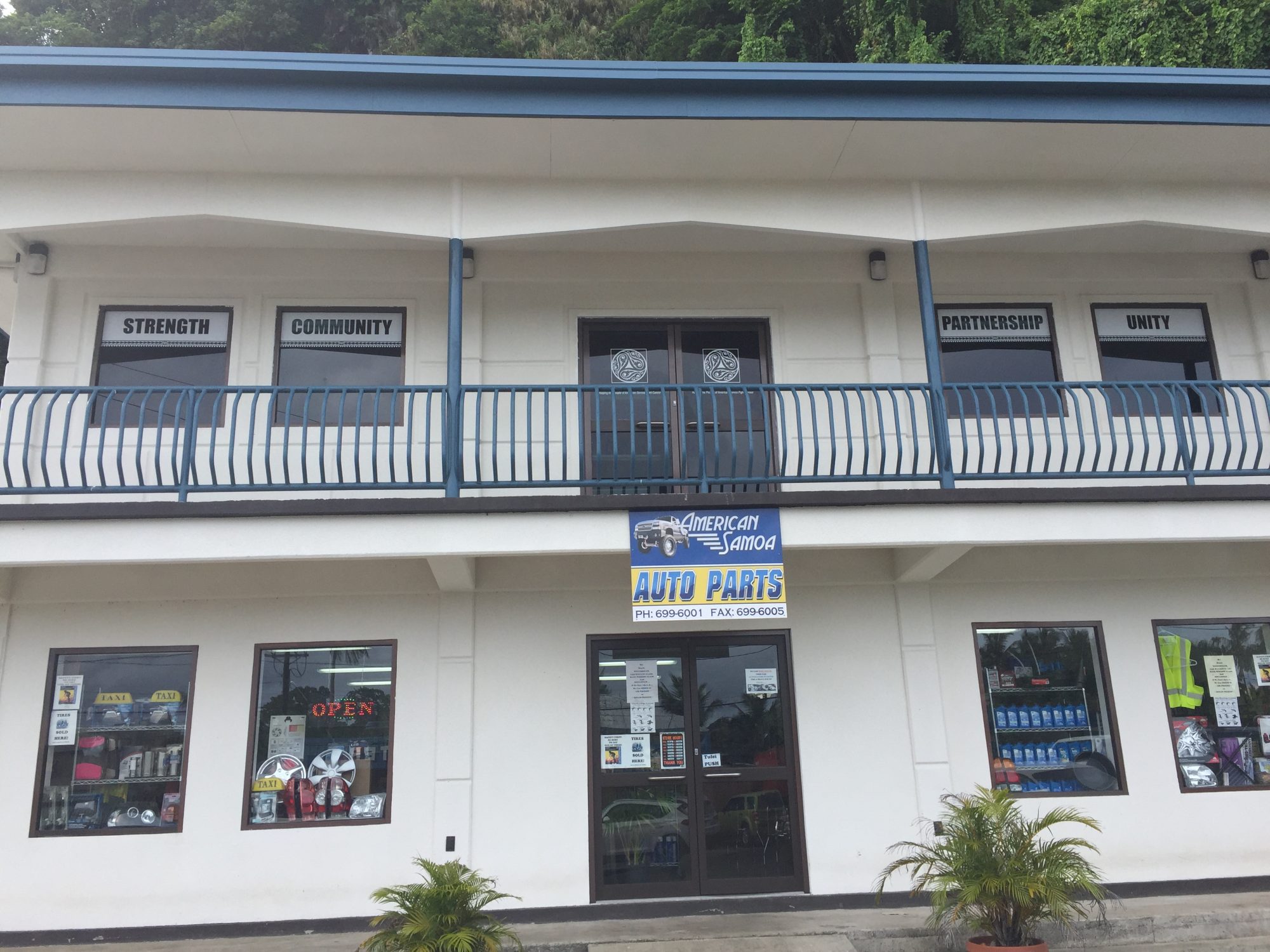 CONTACT US
American Samoa Community Cancer Coalition
P.O. Box 1716
Pago Pago, Am. Samoa 96799
Phone: (684) 699-0110
Fax: (684) 699-5524
Email:  info@cancercoalition.as
Hits: 899