The goal of Tautai Lavea`i is to save lives from cancer by identifying and mitigating barriers to care, thereby improving timely access to life saving diagnostics and treatment. The scope of Tautai Lavea`i begins with a definitive cancer diagnosis and ends with the patient's decision to act on this diagnosis.
The literal translation is 'steersman' (Tautai) and 'to deliver' (Lavea`i). In this case, the 'patient navigator' or Tautai, steers the cancer patient through the maze that is our healthcare system to reach a point where he/she can make an informed decision to act on his or her cancer diagnosis.
The Tautai aims to build trust and a rapport with each applicant in order to establish effective communication with him/her and family members. The Tautai will answer patient questions, refer to appropriate services, identify barriers to decision-making and action to address the cancer diagnosis, and help the patient overcome those barriers. These barriers can range from not understanding the diagnosis and treatment alternatives, to not knowing how to apply for travel documents and communicating with off-island healthcare providers. The Tautai can also connect the patient to cancer survivors on-island who can provide one-on-one consultation. The Tautai will respect the patient's wishes, keep all information confidential, and act with compassion and empathy at all times.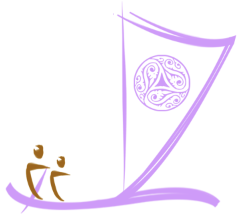 Ultimately, the Tautai will steer the patient towards an informed action or resolution to the cancer diagnosis.
Need Financial Assistance?