Explore different resources to be better informed on the COVID-19 virus and the vaccine.
Take a dive into the Pacific with the Tutu Fa'atasi Podcast. Where our voices and experiences are shared to help strengthen our community.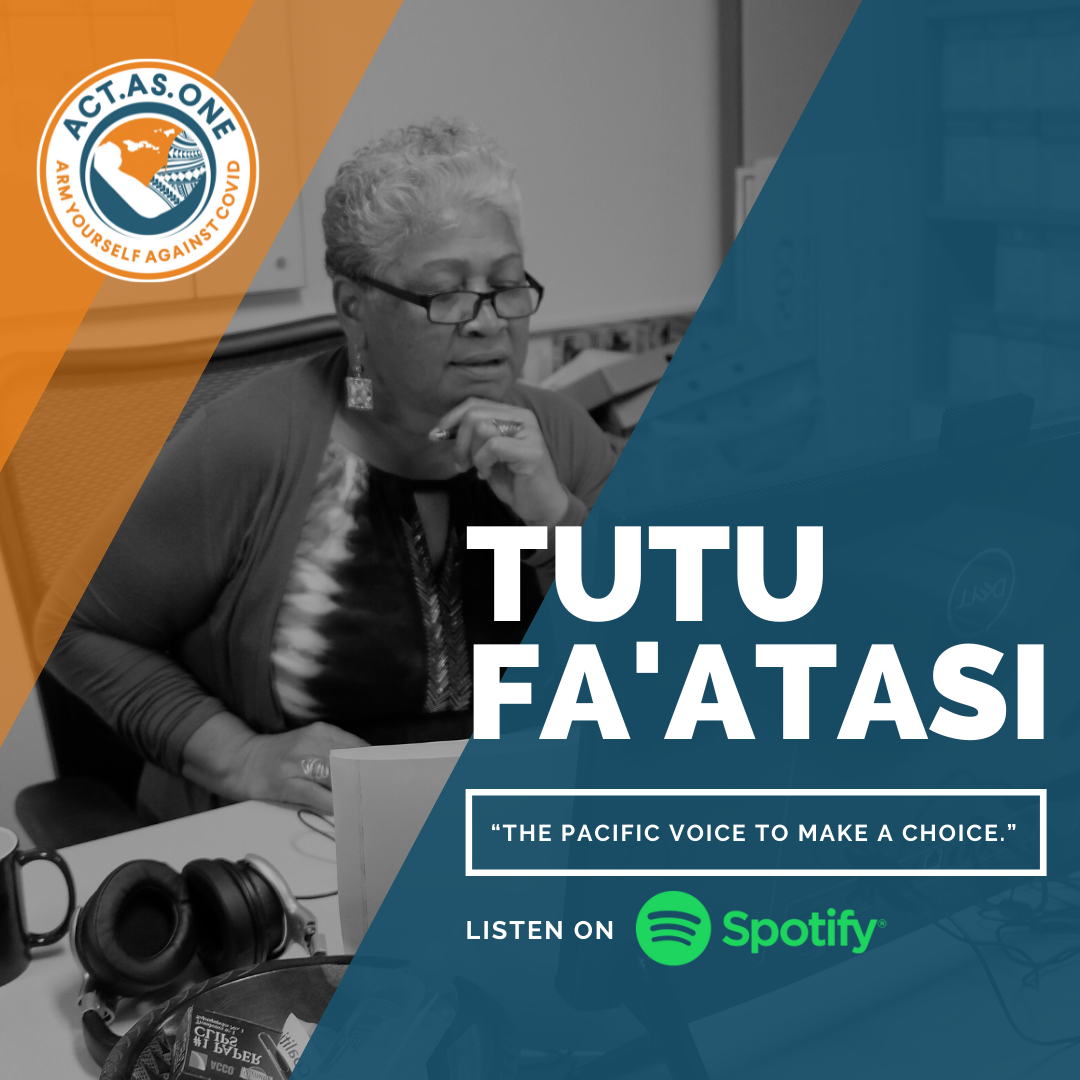 Episode 1 – Anastacia Le'au Sala
Episode 2 – Dr. Muliagasisila Faafetai Faaleava
Episode 3 – Pausa Thompson
Episode 4 – Aifili John Tufa
Episode 5 – Nadine Taufa'asau
Episode 6 – Chelsea Nicholas & Mila Sapolu Jr.
Episode 8 – Lieutenant Governor Talauega Eleasalo Ale of American Samoa
Episode 9 – Taimalelagi Minnie Tuia
Episode 10 – Jason Bethan Sr.
Episode 11 – Vera Talamoa Peck with Maricia Chanel and Lagimavae A'asa
Episode 12 – UCEDD:

Tonya Tuigamala, Christian Wright-Sa'alea, and Dr. Jueta McCutchan-Tofaeono
Episode 13 – Sandy Scanlan
Episode 14 –

Dr. Jueta McCutchan-Tofaeono