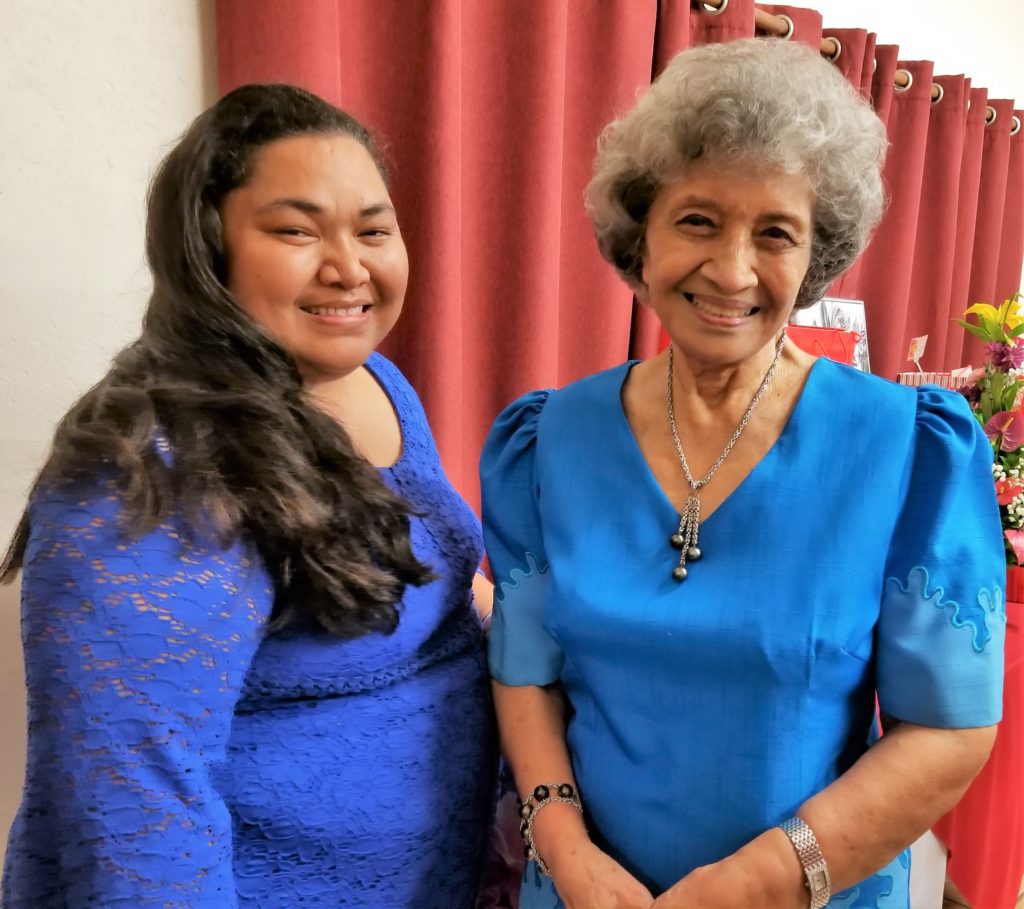 INSPIRE's "Wear All Blue" Colorectal Cancer Awareness – DAY 16 with Mandy Leau and her grandmother Salote Starr Schuster
Mrs. Salote Star Schuster is an active member in the community and a member of the American Samoa Republican party. Cancer survivor, Salote Schuster poses with her granddaughter, Mandy Leau, who is the daughter of Peter Leau & the late Rhonda-lei Lagarejos Satele in their dress blue.
Thank you Mrs. Schuster & Mandy for sharing your "Wear All Blue" with INSPIRE and supporting the American Samoa Community Cancer Coalition in helping the people of American Samoa fight cancer.